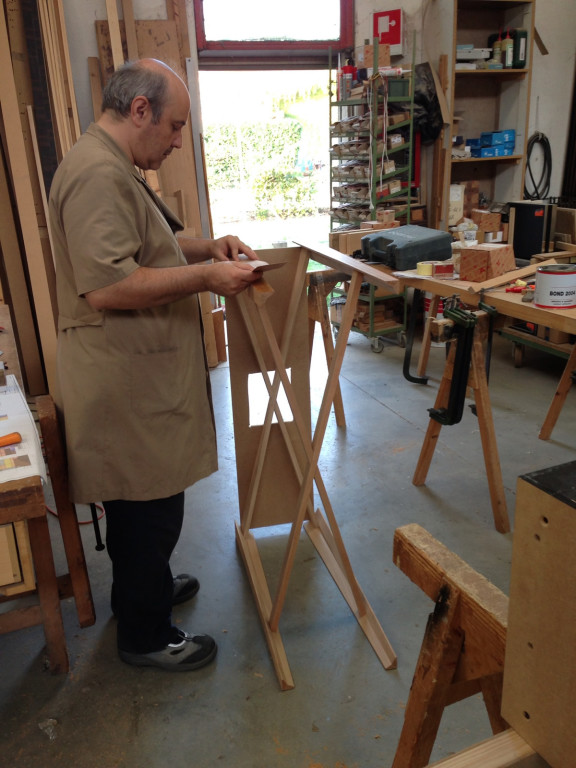 This is just a console table story. First, the idea on a sketch. I talked about it with our master carpenter, Alberto, and we decided together some details. He selected the solid wood and began to cut and work on it. In a few days it was completed. A parchment top on four solid wood slanted legs and a glass tray supported by a wooden cross below.
In my opinion this is a little piece of "ebanisteria" ( the highest level of cabinet making).
It is so beautiful: each detail is so much cared about that is just perfect. Just a glance at it, before it is packed: it is hard to let it go, I wish it was been made for me.
Yes, I hope I'm arousing your curiosity. If it's so please come and see it at the Design-Apart showroom in108, west 25th street, NYC or have a look at the photo-gallery below: